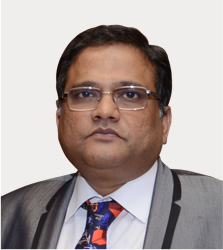 Capt. Satya Srinivas
Capt. Satya Srinivas is the Chief Executive Officer of Maxicon Singapore and heads the NVOCC. He joined our Company in 2009.

He holds a Master's degree in shipping and navigation from the Director General of Shipping, India.

Capt Srini's experience includes handling of the liner activity of NVOCC business, project and sector planning for India's container feeder operations, coordination of coastal cargo movement in containers, chartering and brokering of handy-max bulkers and container feeders and liaisoning with all the mainline and feeder operators.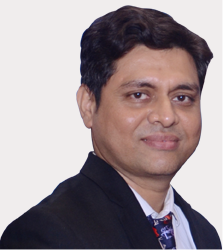 Capt. Siddharth Shukla
Capt. Siddharth Shukla is the Vice President and head of the Bulk Cargo Vertical. He joined Seaways in 2008. He holds a Master's degree in Shipping from DGS, GOI and a Bachelor's degree in Nautical Sciences from University of Mumbai (1996).

He helped in commencing bulk operations in Kandla, Mumbai ports and took lead in establishing our Offshore business vertical.
Jeevan Vikas
Jeevan Vikas is the Vice President and head of the Freight Forwarding. Jeevan Vikas joined Seaways in 1997 and has behind him over 23 years in the Shipping and Logistics industry.

He holds a Masters' degree in Business Administration and Masters' degree in Commerce from Andhra University, Visakhapatnam.

Jeevan is currently the President of Visakhapatnam Container Lines Association and Director of YMCA, Visakhapatnam chapter.
S Sathyanarayanan
S Sathyanarayanan (Sathya) is the General Manager and Vertical Head of Seaways FTWZ. He joined Seaways in 2014.

Sathya holds an MBA degree in Logistics and Supply Chain Management from National Institute of Business Management (NIBM), Chennai and a Bachelors' Degree in Mathematics from University of Madras.

Sathya has over 22 years of experience in Warehouse Management, Supply Chain Management, Logistics Management, Commercial Management and Human Resource Management.

Prior to joining Seaways, he worked with Oriflame Cosmetics, Scholastic India and R R Donnelley.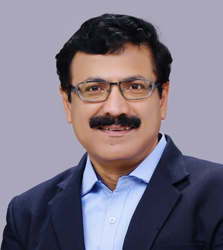 T.V. Satish Babu
T V Satish Babu (Satish) is the General Manager-Legal, Company Secretary, Compliance Officer and heads the Corporate and Legal Affairs in Seaways. He is also responsible for undertaking all secretarial functions, including ensuring compliance with various regulatory requirements applicable to the company. He joined us in 2012.

A fellow member of the Institute of Company Secretaries of India and a Law Graduate from Marathwada University, Satish has experience in managing statutory compliances and corporate governance.

He was employed with Bodhtree Consulting Ltd, Avantel Ltd, Nile Ltd and EPTRI, prior to joining Seaways.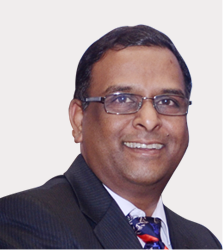 T. Subramanyam
T Subramanyam (Subbu) is General Manager - Human Resources and Administration. He joined the company in 2008.

Subbu holds a Masters' Degree in Human Resources Management from Symbiosis Institute of Business Management, Pune, and a Bachelors' Degree in Commerce from Andhra University.

He has over 21 years of experience in managing and building HR functions across IT, Marketing, Logistics Services, Manpower Planning, Recruitment, Mentoring, and Employee Welfare. Prior to joining us, he worked with Tata Consultancy Services, Bajaj Electricals Ltd and Tanla Solutions Ltd.
J. Rajasekhar
J. Rajasekhar is General Manager – Finance & Accounts.

Rajasekhar is a qualified Chartered Accountant with over 21 years of experience in the Finance domain. He has worked with well-established corporates in automotive, renewable energy and construction industries with an exposure to Special Economic Zones and Export Oriented Units.

Rajasekhar 's contribution in the areas of finance, banking, treasury, accounts, audit, taxation – direct and indirect and exposure to mergers & acquisitions have been widely acknowledged and appreciated by his employers.

Some of the other companies he has previously worked in include Benelli India Pvt Ltd and Renewsys India Pvt Ltd.

In his current role in Seaways, Rajasekhar is responsible for overseeing all aspects of the Finance & Accounts function in the company, ensuring financial discipline and adherence to robust systems and processes.